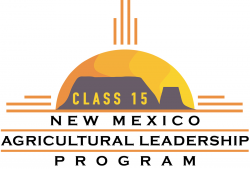 Meet class 15....
Roxanne Chepsongol
Roxanne Chepsongol is the Division Director at the New Mexico Department of Agriculture (NMDA) for Standards and Consumer Services Division located in Las Cruces, New Mexico. As the division director, she enjoys directing and managing inspection staff throughout the state, she is passionate about working with other state, federal, local, and tribal counterparts and keen to work cooperatively with industries in which the division regulates. She came to the NMDA with a wide variety of research experiences in the field, lab, and office settings where she found a passion for New Mexico arid landscapes. Mrs. Chepsongol is no stranger to agriculture; her husband and two children manage a small farm in rural Dona Ana where they raise livestock and garden. Additionally, she was raised on a family-owned dairy farm in Minnesota. Mrs. Chepsongol is an avid gardener, hiker, and 4-H volunteer. She is eager to represent NMAL class 15 and work through the issues, policies, history, and challenges that surround agriculture in New Mexico.
Follow her leadership journey on Roxanne's blog.
Jarrell (JD) DeGroat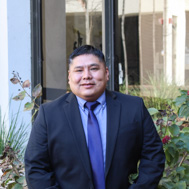 Jarrell (JD) DeGroat is the Crop Manager for the organics department at Navajo Agricultural Products Industry (NAPI) in Farmington, NM. In the past year, JD was responsible for managing a 50-acre organic watermelon patch, 2000 acres of organic cover crop that was used as supplement feed for livestock, and 300 acres of conventional potatoes at NAPI. According to JD, the most rewarding experience of his job is seeing the plants emerge and thrive under the hot New Mexico sun. When he's not busy at work, JD spends as much time with his family as possible. He and his wife Raeleen, have been married for 12 years and have four children: Aaliyah, Savana, Justin, and Avalyn. They like to spend their time going to movies, taking short trips to the Colorado mountains, horseback riding, and working on their family ranches. JD has heard about NMSU's Agricultural Leadership Program from various co-workers and has always been interested in being a participant. He's excited to learn, grow, and expand his leadership skills while working with professionals from around the country. He's also interested in learning more about New Mexico's diverse agricultural industry and hopes to use what he learns in the program to one day lead the massive Navajo farm. Jarrell has a dual Bachelor of Arts degree in Anthropology and Southwest History from Fort Lewis College, in Durango, CO.
Follow his leadership journey on JD's blog.
Dineh John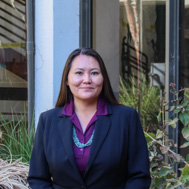 Dineh John is the ATRL Manager for Navajo Agricultural Products Industry. Her favorite part of working for NAPI is ensuring that products are safe for consumption. Being the ATRL Manager allows her to work with multiple departments by testing soil, tissue, water, and products for quality and verifying food safety compliance.
Dineh is Turtle Mountain Chippewa and Navajo from Shiprock, NM. She has one terrific son that is 10 years old and keeps her on her toes. Hobbies include early morning jogging with her dogs, cooking, watching movies with her family, and gardening. Dineh graduated from New Mexico State University with a bachelor's degree in Microbiology and a master's degree in Science Education.
For the New Mexico Agricultural Leadership Program, Dineh is looking forward to attending the upcoming seminars to meet and network with numerous Agricultural Professionals.
Follow her leadership journey on Dineh's blog.
Travis McKenzie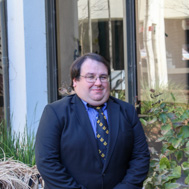 Bio coming soon.
Kaitlin Robinson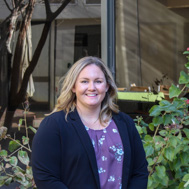 Kaitlin Robinson is a Senior Credit Officer for Farm Credit of New Mexico in Albuquerque, New Mexico. She is one of many responsible for underwriting loan requests from customers. Kaitlin is driven to help customers and to help fulfill the mission of Farm Credit since beginning her career in 2013. She is looking forward to fostering new connections & developing her leadership skills through NMAL to co-elevate with her coworkers on a daily basis. When she is not busy at work, she likes to ride horses, read books, travel, and do crafts. Kaitlin holds a Bachelor's degree in Agricultural Business from Colorado State University.
Follow her leadership journey on Kaitlin's blog.
Juan Sanchez
Juan Sanchez is a Sr. Marketing Specialist for the New Mexico Department of Agriculture. He has been with NMDA since 2014. He is married with four children. His hobbies include sports, traveling, and spending time outdoors. One of his favorite things about being a marketing specialist for NMDA is the opportunity to help grow the NM Ag industry from local to global markets. Juan has an Ag Business degree from Eastern NM University and will be getting his master's degree in Agricultural Extension from NMSU in May of 2022.
Follow his leadership journey on Juan's blog.
Megan Schuller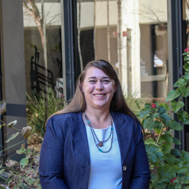 Megan Schuller is a Senior Relationship Officer with Farm Credit of New Mexico in Las Cruces, New Mexico. She oversees approximately 70 customer relationships with farmers and ranchers across the state. Megan is responsible for managing her customer needs within her current portfolio as well as bringing in new business. She began her career with Farm Credit of New Mexico in 2017. Her favorite part of her job is customer interaction and being able to support the agricultural community through her role. She also enjoys learning about the diversity within the agricultural industry. Megan has been married to her husband, Robert, for 16 years and has one stepson. When not a work, Megan enjoys riding and showing her horses in the cattle events across the southwest. Megan is excited about being a part of New Mexico Ag Leadership Class 15 and looks forward to building relationships with classmates and expanding her knowledge of New Mexico's offerings. Megan holds a bachelor's degree in Animal Science and Agricultural Economics and Agricultural Business as well as a Master of Agriculture from New Mexico State University.
Follow her leadership journey on Megan's blog.
Dr. Marcy Ward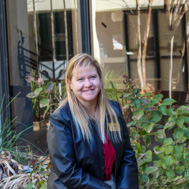 Dr. Marcy Ward became the NMSU Extension Livestock Specialist in June of 2013. Marcy received her B.S. degree in Animal Science from Colorado State University in 1991, and her M.S. from New Mexico State University in Animal Science in 1993. She then went to work for Purina Mills, Inc. as a Dairy Specialist in Stephenville, TX. After three years she was transferred to South Central Kansas, where she worked with all livestock species. In 2002, she decided to return to graduate school. She received her Ph.D. in Ruminant Nutrition from North Dakota State University in 2005. Marcy was the Beef Program Director for Colby Community College from 2005 to 2013. She then returned to NMSU where she has been the CES Livestock Specialist for the last 9 years.
Follow her leadership journey on Marcy's blog.
Marshal Wilson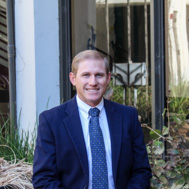 Marshal Wilson is Co-Director of the Southwest Border Food Protection and Emergency Preparedness Center and the Assistant Division Director for Agricultural Production Services at the New Mexico Department of Agriculture. In his position, Marshal strives to advance food protection within New Mexico through the three-pronged approach of food safety, food security, and food defense. Marshal is fortunate to have a one-year-old daughter with his wife, Julie. Outside of work, Marshal enjoys contributing to production agriculture through his family's cow-calf operation. Marshal holds a Bachelors' Degree in Agricultural Economics and Agricultural Business and a Master of Agriculture Degree from New Mexico State University.
Follow his leadership journey on Marshal's blog.