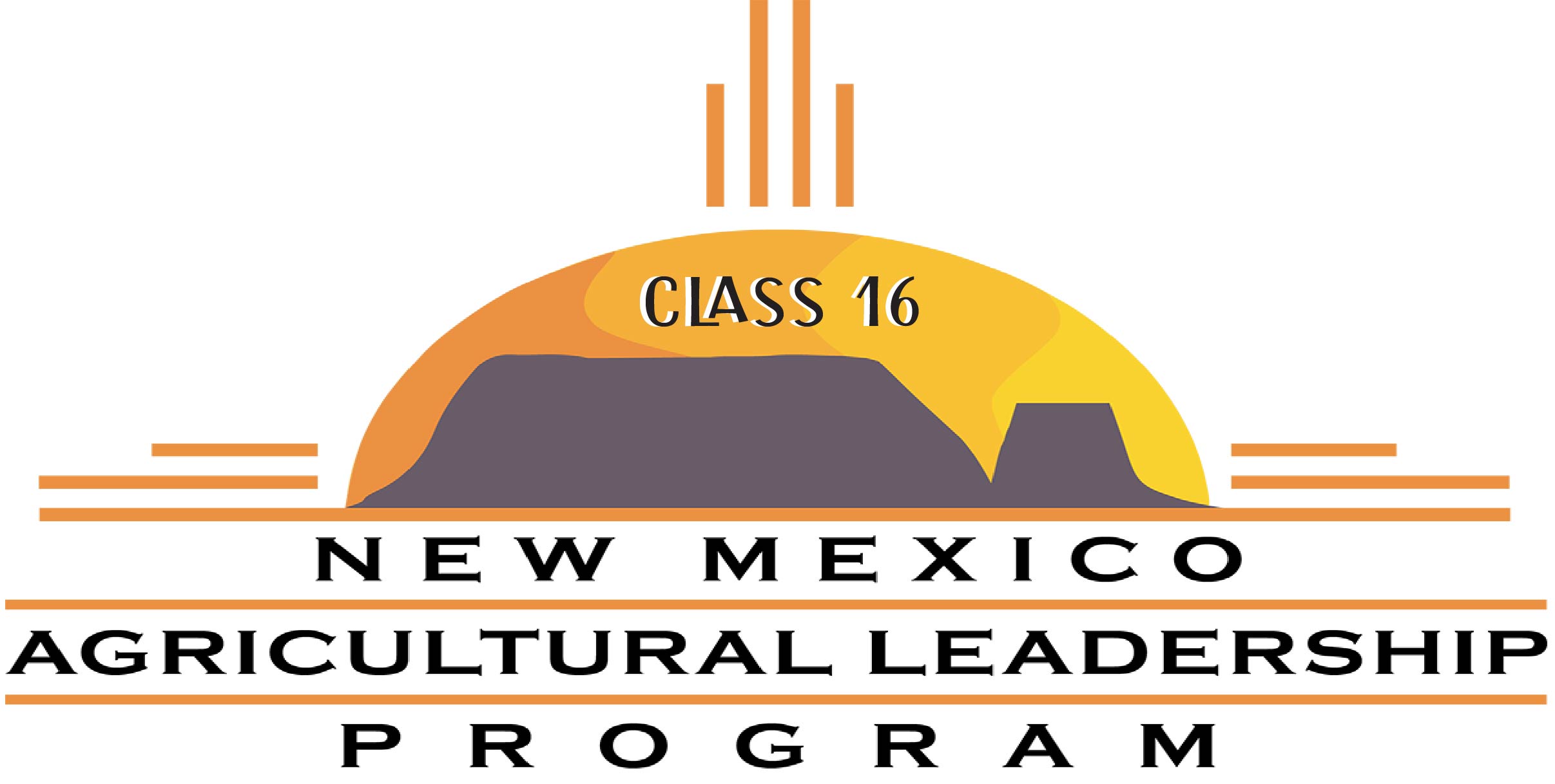 Meet class 16....
Luther Dunlap
Luther Dunlap is a Senior Relationship Officer with Farm Credit of New Mexico in Clovis, New Mexico. He oversees approximately 60 customer relationships of farmers and ranchers across the state of New Mexico. Luther is responsible for managing the customers needs within his current portfolio as well as bringing in new business. Luther began his career with Farm Credit of New Mexico in 2016 at the Clovis Branch. Luther has a bachelor's degree in Animal Science from New Mexico State University as well as a Master's of Science in Agriculture Sciences from Texas A&M Kingsville. Luther has been married to his wife, Kelsi, for 18 years and they have 3 kids, Levi (15), Logan (11) and Kelbi (7). Luther and his family are owners of Dunlap Farms, LLC. Dunlap Farms is a small sheep operation of about 60 head of ewes where they raise show lambs for their kids and other 4-H and FFA members around the state. When Luther is not at work he enjoys being at the barn helping his kids with their show lambs and goats. Luther says the best part about his kids showing sheep and goats is all the road trips to jackpots and livestock shows. Luther is looking forward to being a part of the New Mexico Ag Leadership Class 16 and looks forward to learning more about the diversity of Agriculture in New Mexico and making new connections and friends along the way.
Emily Harris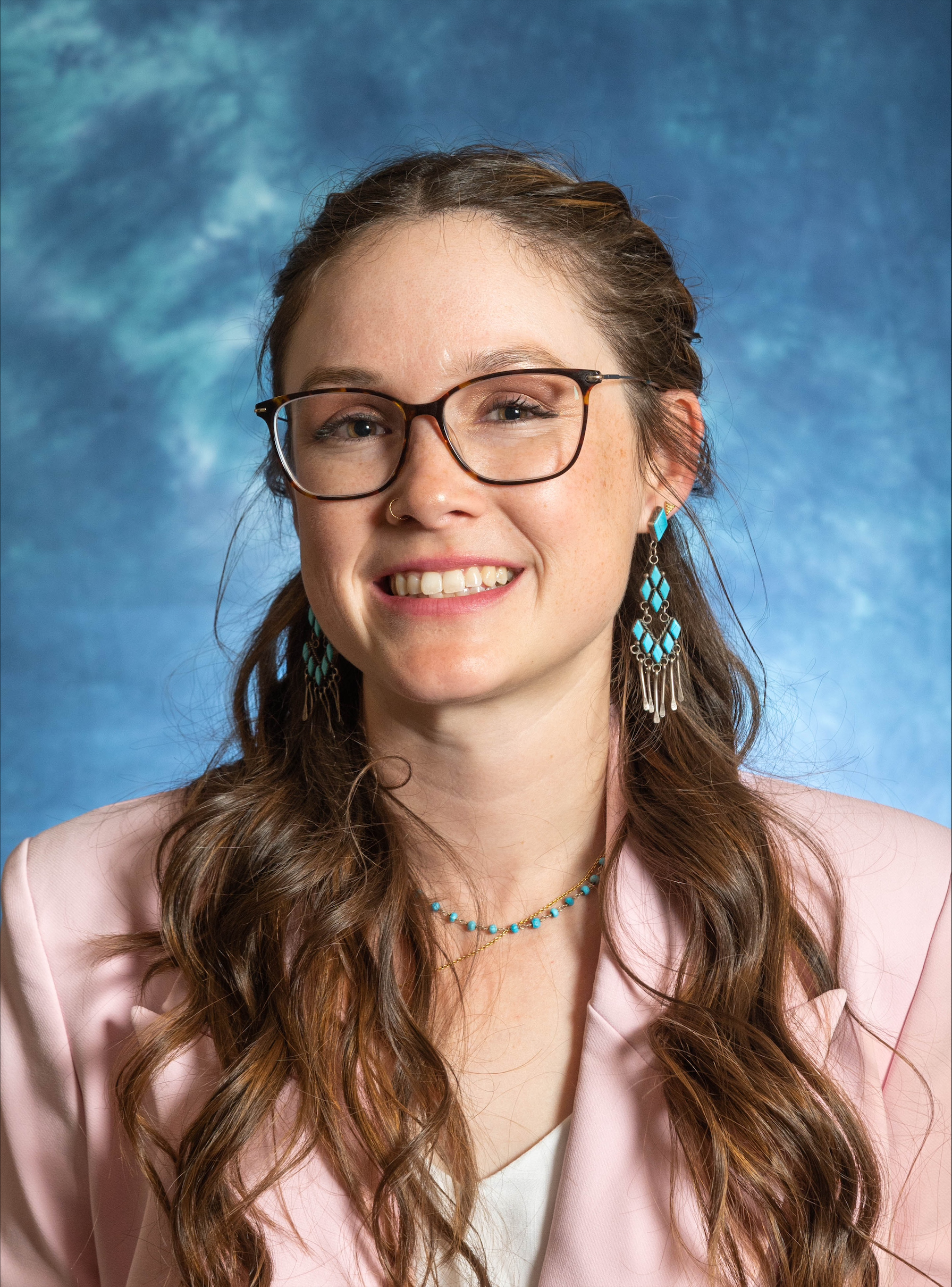 Emily Harris is the Program Manager for the Produce Safety Section in the Agricultural Production Services Division at the New Mexico Department of Agriculture. She has been with the Department of Agriculture since November 2018 but has been involved in NM agriculture her whole life. She comes from a family of produce farmers, agricultural educators, and agriculture-enthusiasts alike. She greatly enjoys the partnerships and collaborative work that she gets to be a part of in her current role at the NMDA. Mrs. Harris is happily married to her husband, Sean, and in her down time she enjoys spending quality time with her husband and two dogs, adventuring in various capacities. She is most excited about applicable skills she will learn in this course and the opportunity to network across the state. Mrs. Harris is a proud NMSU alumni for both her BS in Agriculture Business and Agriculture Economics as well as her Master of Agriculture.
Follow Emily's Blog.
Julie Hughes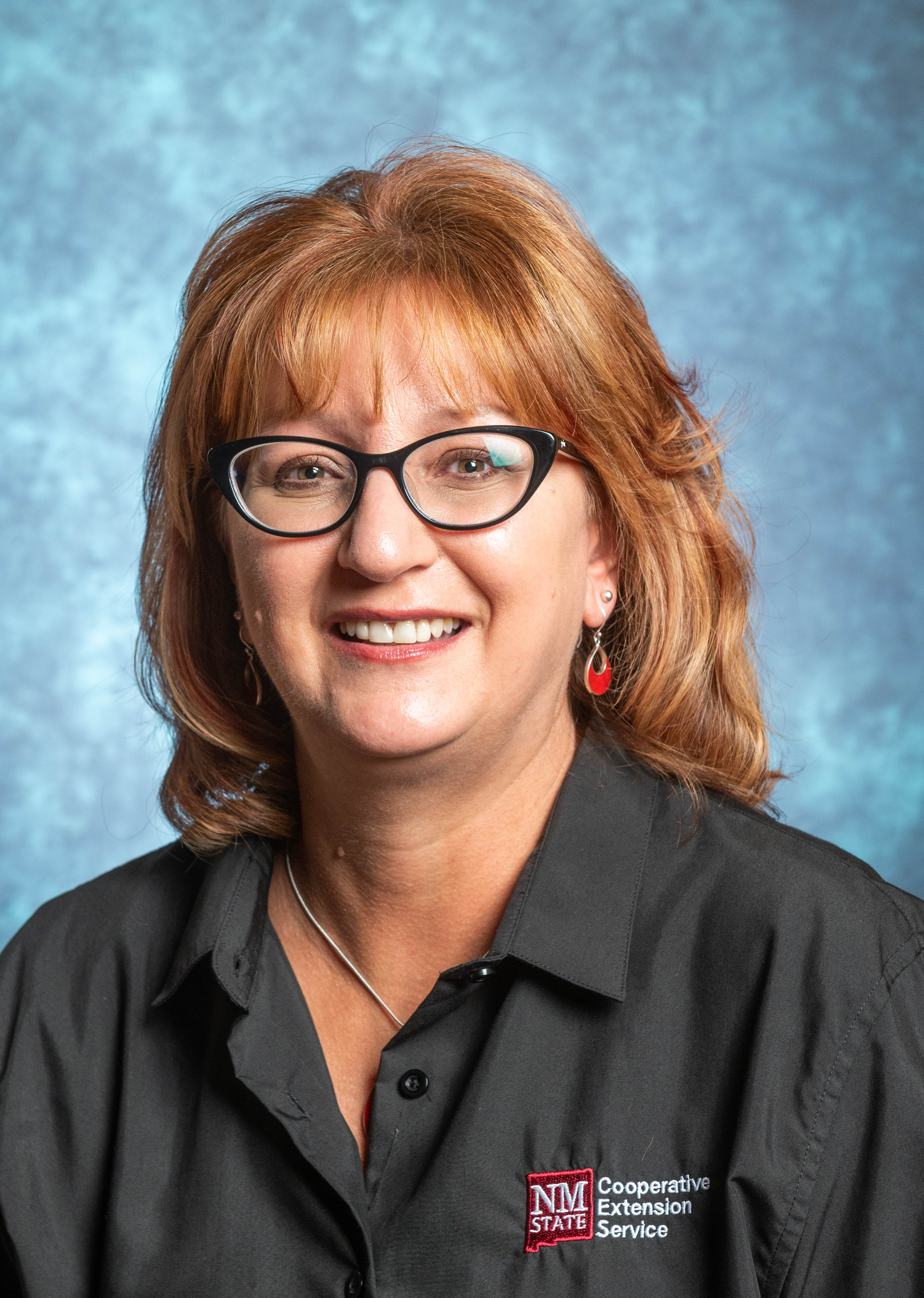 Julie Hughes is the Program Operations Director for the New Mexico Cooperative Extension Service (CES) in the College of Agricultural, Consumer, and Environmental Sciences at New Mexico State University. She has been with Cooperative Extension for a little over a year but has held various positions in public affairs and operations at NMSU for 23 years. In her role with Extension, she provides management, implementation, and operational oversight of state-wide Extension programming, budget, finance, and data analytics. Julie coordinates across program areas to provide managerial budget support and develop communication strategies for the Extension system that includes 9 Extension departments and 33 County Extension offices. She serves as a liaison with Cooperative Extension Service constituencies for the Director's Office. Julie and her husband, Jeff, have one daughter. In her free time, she enjoys reading, working on projects at home and traveling. Julie is looking forward to participating in NMAL to broaden her knowledge about the industries and issues that are vital to the success of the CES mission and grow as a leader for CES and the state. She has a bachelor's in journalism and mass communications and a master's in English with a focus on professional communication, both from New Mexico State University.
Follow Julie's Blog.
Katie Lara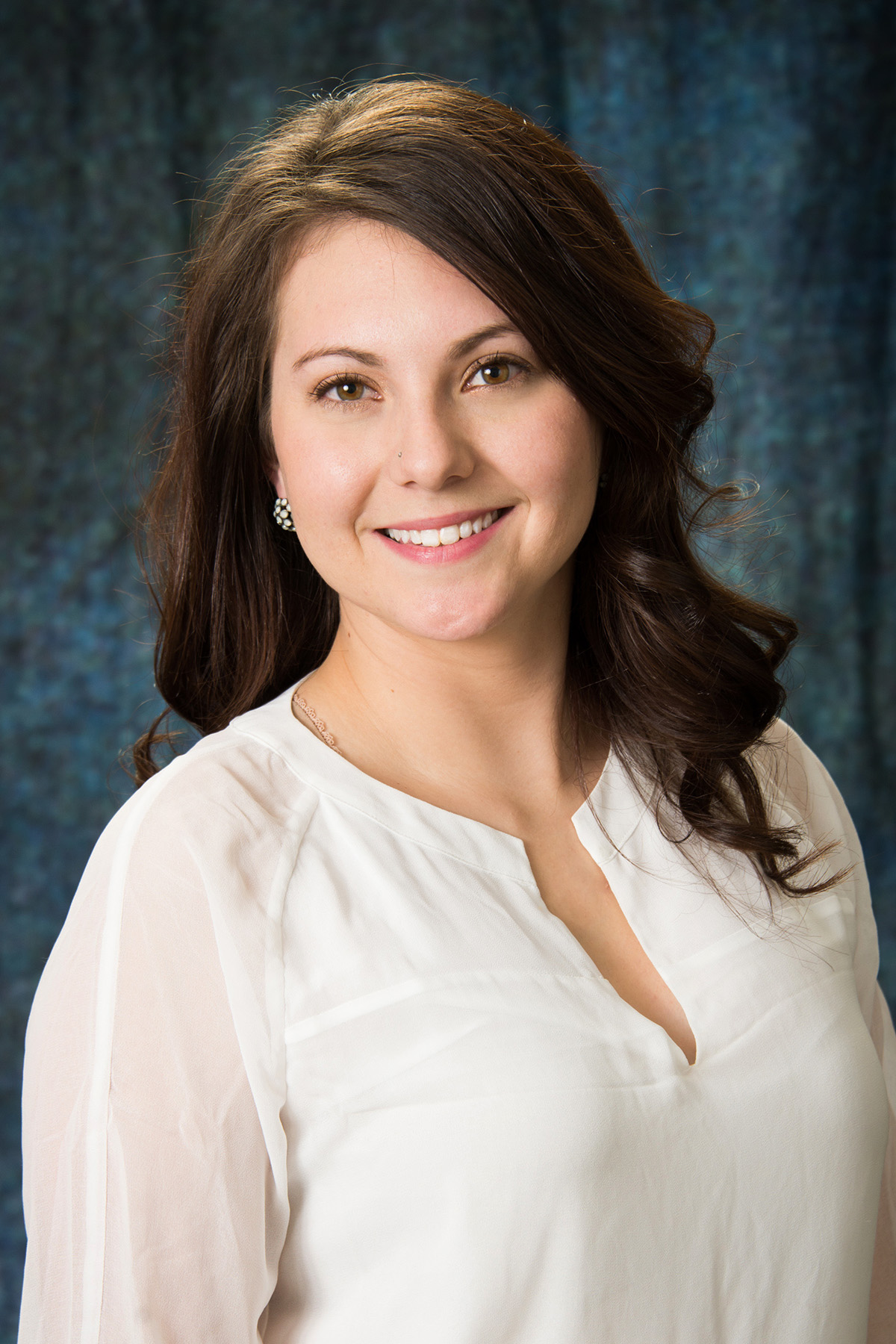 Katie Lara is a Senior Credit Officer for Farm Credit of New Mexico in Las Cruces, New Mexico. She is a part of a team who is responsible for underwriting loan requests from customers across the state. She works alongside Relationship Officers to ensure products being offered and provided to customers are a win-win solution. Having grown up on a cow-calf operation in central New Mexico she is very passionate about agriculture and ensuring Association customers are the driving force of all loan decisions. Katie began her career at Farm Credit of New Mexico in 2020, prior to this she worked as a consultant at an Agricultural focused CPA firm. Her favorite part of her position is getting to interact with customers and visiting their operations. Katie and her husband, Lorenzo were married May of 2023. When not in the office, Katie enjoys working out and assisting her husband with his Team Roping. She is most excited to form new relationships and learn more about the diverse Agriculture New Mexico has to offer being a part of New Mexico Ag Leadership Class 16. Katie holds a bachelor's degree in Accounting/Ag Business from Eastern New Mexico University and a Master's of Agricultural Business from Texas A&M University.
Follow Katie's Blog.
Bernadette Romero-Benally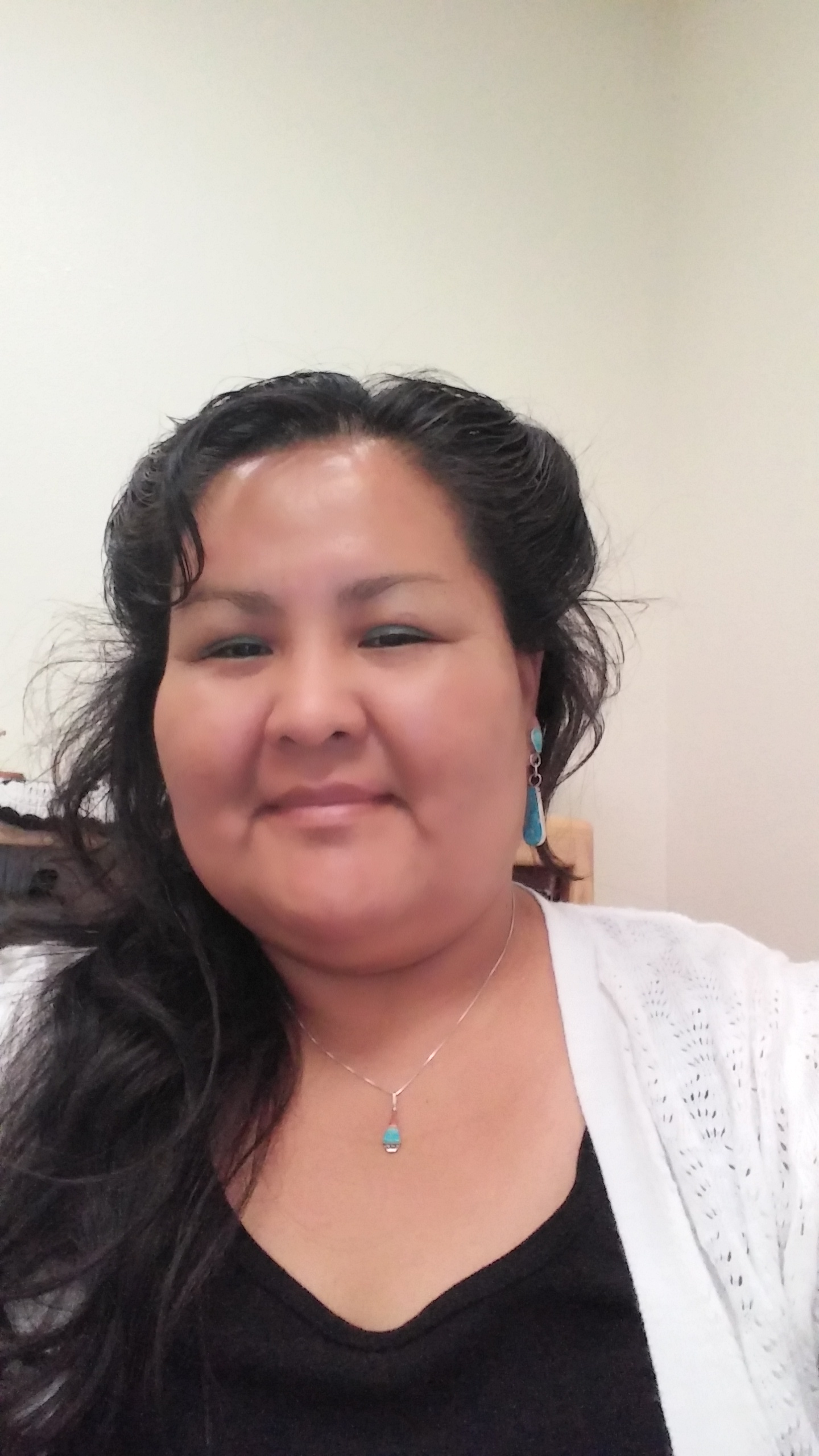 Bernadette Romero-Benally is a native of Canyon del Muerto, Arizona. In 2000, Bernadette's interest in studying water resources sparked after attending a Bureau of Indian Affairs Water Resources training at the New Mexico State University (NMSU). After that, while an undergraduate student, she worked for ten years in various positions for three University of New Mexico (UNM) branches. After that, while a graduate student, she worked for the Bureau of Reclamation, New Mexico (NM) Office of State Engineer (OSE) and Dine Development.
Bernadette earned a bachelor's degree in political science/pre-law with a minor in natural resources economics from the UNM. She earned a master's degree in water resources policy management from the UNM. Her professional project is titled Examining the Rights-of-Way Process for Indian Allotment Lands Navajo-Gallup Water Supply Project.
From 2012 to 2014, Bernadette was selected for an Environmental Stewardship, sponsored by AmeriCorps and the Bureau of Reclamation Four Corners Construction Office. She was hired as a Native American Liaison Specialist. She accomplished gathering Permission-to-Survey and Right-of-Way consent from Navajo allotment landowners for the Navajo-Gallup Water Supply Project. She's traveled in the Four Corners Region to collaborate with Navajo allottees, which emphasized the importance and need for water—Water is Life! After completion of the stewardship, she became Senior Outreach Specialist for Dine Development Corporation to gather remaining Project Right-of-Way consents.
From 2015 to 2018, Bernadette was hired as a Water Resources Professional II with the NM Office of State Engineer in the Water Rights Division District IV Las Cruces office. During the pandemic, she was admitted into the doctoral degree in Water Science and Management program at NMSU and is currently working on her first journal article. She currently works for the NMSU- New Mexico Department of Agriculture as a Water Resources and Endangered Species Specialist.
Follow Bernadette's Blog.
Katelin Spradley
Katelin Spradley is Director of Communications for New Mexico Farm and Livestock Bureau (NMFLB). She oversees and manages NMFLB's communication efforts including their website, social media, publications, e-newsletters, radio, and public relations. Katelin views herself as a storyteller and enjoys the opportunity to share the diverse stories of New Mexico's farmers and ranchers with a broad audience. Outside of work, Katelin enjoys helping her fiancée, Colton, on his family's ranch, reading, cooking, and traveling. Although she is the fifth generation of her family to be involved in cattle ranching in New Mexico, Katelin is excited to participate in the NMAL program to learn about other parts of agriculture across the state and connect with others who share her passion for New Mexico agriculture. Katelin received her Bachelor of Science in agricultural communications and animal science from Oklahoma State University and Master of Science in agricultural communications from Texas Tech University.